Welcome to Trinity Episcopal Church of Stoughton
Please join us Sundays at 9:00am for our service of Holy Eucharist.
What attracts people to become a member of Trinity? It's simple!
At Trinity Episcopal Parish in Stoughton, people discover a faith home with a family focus, and a place where there is a feeling of belonging. Every member of Trinity finds a place where they feel a sense of commitment and contentment, working together and worshiping together. Trinity is a place where everyone feels closer to God and to one another, experiencing Christ's call to love God and love one another. Through our heartfelt welcoming of all who visit, Trinity offers space for people to discover their call to service through Christ.  At Trinity, we celebrate and worship with a liturgy which is welcoming and open, yet steeped in the beauty of our Anglican and episcopal heritage. This is evident in our love of scripture, tradition, sacrament, liturgy, and social justice. Whether you're familiar with either of these religious traditions, or no religious tradition at all, you will certainly feel right at home here at Trinity. We celebrate the "via-media," the middle way between Catholicism and Protestantism – the Episcopal church at its best. Our music is expressive and engaging, our mission and outreach heartfelt and vital.
At Trinity, we seek to be a church that:
Welcomes all people, and is a church that in addition to beautiful meaningful worship provides people opportunities for outreach and service
Encourages collaboration with others in service to "the least of these."
Creates a nurturing atmosphere for personal growth and a space to support each other in all aspects of life. At Trinity, we celebrates the gifts of all who enter our doors, in every phase of the journey of their life. We welcome and appreciate the contributions of all people.
Strives for justice and peace among all people; that gives our time, treasure, and talents to serve the sick, the hungry, and the poor.
Teaches our members to grow in their call for social justice and find ways to help the oppressed.
Values the rich and meaningful liturgy and worship of the Episcopal Church. Traditions that are both grounded in scripture and calling us to spread the good news through action in the world.
Teaches its members the importance of practicing stewardship in all aspects of peoples lives and the world around us.
EVERYONE … is welcome at Trinity and welcome to come and learn about the God who has revealed God's Self as Love in Jesus Christ. We believe that God was fully alive and present in Jesus, and we believe that God is also alive and present within every human being. Further, we believe that God created life in this world as fundamentally good, despite many human choices to the contrary. Thus, we are devoted to stewardship of the earth, social responsibility, and to "seeking out and serving Christ in all persons," as our Baptismal promise declares. As Episcopalians, we enjoy the "via media," the middle way, between catholicism and protestantism. This is evident in our love of scripture, tradition, sacrament, liturgy, and social justice.
Our church sits nestled on a large wooded property located one mile from the center of Stoughton at 414 Sumner Street. We are handicapped accessible and our sanctuary, known for its beautiful acoustics is a perfect venue for concerts, recitals and other performances. We have a large fully accessible parish hall perfect for events large and small. To the left of our sanctuary is a lovely outdoor memorial garden and columbarium, a place of quite retreat. All are welcomed to use this space to pray and enjoy the beauty of nature. If you have any questions please call the church at 781-344-4592 and we will be happy to help you.
Where ever you are in your spiritual journeys, know that you are welcome at Trinity Stoughton!
A message from the Rector
Welcome to Trinity! That's what we'll say to you when you visit us on a Sunday morning. We hope you find the words and images on this website ones that will inspire you to come worship with us. Trinity Church is a diverse community of Christians who come together from towns and cities for all around to pray, serve, learn, sing and worship in the Anglican/Episcopal tradition. Although our building is newer, much of our worship is traditional and reminds us that the Church has existed through the centuries. We hope our message and preaching strive to bring the timeless teachings of Jesus Christ into this century and speak to people's lives today.
As priest, I hope to have the chance to welcome you personally to Trinity some Sunday soon. Although we have families who've been part of our congregation for a lifetime, we are also a church that is always growing and changing, reflecting the vitality of Stoughton and, indeed the greater area. So whether you're new to the area or have lived here your whole life, whether you live 20 minutes away or two blocks away … we hope you'll visit us soon and be moved to make this amazing parish your church home.
Blessings, Fr. Harry E Walton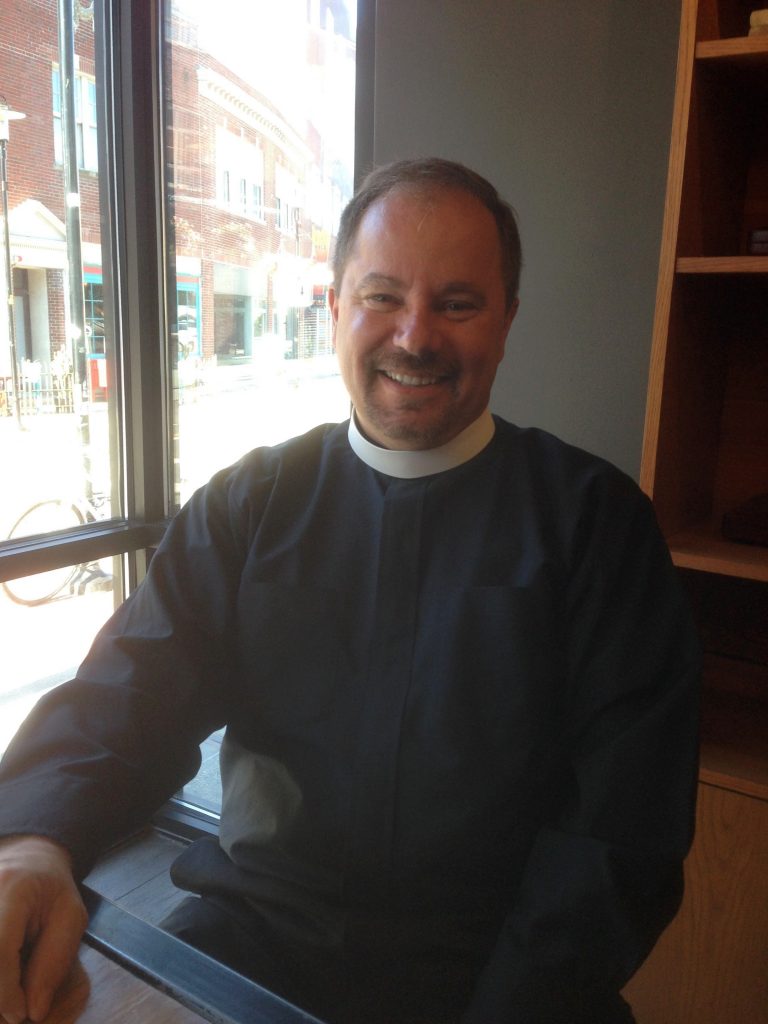 Coming up at Trinity Stoughton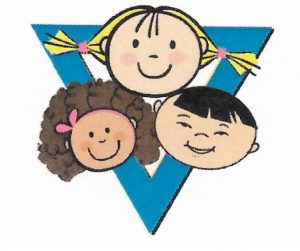 Trinity Preschool celebrates it's 50th anniversary of service to the community. For more information about our school, click the links below!
CALL US:
Please feel free to call us any time at (781) 344-4592. To reach our school director, Melissa Sturdy, call 781-344-8030. In cases of emergency need for pastoral care, call Rev. Harry Walton at 781-883-1791
Our Facilities are available for weddings and other functions. To inquire, please call our office at 781-344-4592
Our Sanctuary: Virtual Tour                       Our Hall: Virtual Tour 
VISIT US:
Our Rectors office hours are Wednesdays and Thursdays, 8am to 2pm. We are located at 414 Sumner St., 1 miles south of downtown Stoughton.
Our life together as community
Our Outreach and Ministries
We believe all people have a ministry they are called to. Lay-persons, bishops, priests, and deacons are all considered ministers. Our duty as laity is clearly stated in the Book of Common Prayer: "The ministry of lay persons is to represent Christ and His Church; to bear witness to Him wherever we may be; and, according to the gifts given us, to carry on Christ's work of reconciliation in the world; and to take our place in the life, worship, and governance of the Church."
A ministry is not choosing, something to do." A ministry is a "call to be" and is derived from careful and deliberate prayer. The following are some of our current and developing ministries.
Service Ministry – Feeding Five Thousand
Our ongoing established food collection program to benefit the Ilse Marks/Stoughton Food Pantry. All are invited to bring in canned goods and other non perishable food items and place them in the large baskets in the narthex (lobby). Our donations are brought to the Food Pantry on Seaver Street on a bi-weekly basis and helps provide much needed food for those in need.
During the time of Thanksgiving, we collect "Dinner Bags" containing items for a Thanksgiving Day meal, with a gift card to a local supermarket for people to purchase a turkey.
The Pantry is currently seeking the following food items:
Canned Beef Stew, Tuna, Soups, Pasta and Sauces, Spam, Canned Vegetables.
To learn more about the food pantry, click the following link: Food Pantry Video
Evelyn House of Stoughton
Part of Father Bill's/MainSpring House, a Quincy-based organization, which is fighting homelessness every day, Evelyn House, located on Prospect Street in Stoughton offers shelter and a place for families become independent. Many of these families are escaping violence in the home. People who have sought refuge at Evelyn house note, it's like a real home."
Evelyn House coordinator Marcia Wigfall reminds us the need is ongoing."Each family is provided with items such as twin blankets and sheets sets, pillows, bath towels, and toiletries. They are allowed to keep the items once they are ready to leave the shelter for their own residence. So, they need to be replenished"
You can help Evelyn house by bringing in donations of twin size sheet sets or blankets, bath towels, toilet paper, kitchen towels and toiletries. Items will be brought on a monthly basis to Evelyn House.
Copley Assisted Living Worship

Love of our neighbor is important at Trinity. Join us the second Sunday of each month at 10:15am as we walk next door to Copley at Stoughton, Nursing Care Center to celebrate the Eucharist with our neighbors. This is a wonderful ministry, engaging people in need with worship and conversation. Additionally we hold a monthly morning prayer service on the fourth Sunday of the month and bring communion weekly. The residents of Copley look forward to our visits and conversations.
Mission Work
Our Priest Fr. Harry has traveled to the Dominican Republic for many years as part of a medical team which runs a week long clinic in a local Dominican Episcopal Parish. This clinic offers much needed help to a community without access to the most basic of medical care. As we expand on this work to help others, we are continually seeing people to help become part of the team; Doctors, Nurses and Translators who are fluent in Spanish. This is a tremendously rewarding ministry and you are welcome to ask us about it!
In addition to this yearly visit, our parish has embarked in an effort to deepen our relationship with the host parish, la Iglesia de San Pedro y San Pablo in the la Barquita barrio of Santo Domingo. Our hope is to assist their growing Episcopal School through scholarships for students and through donations for the parish.
Evelyn House
Trinity is embarking on an outreach project for 2016 to help support Evelyn House located in Stoughton, a shelter for homeless women and children. Part of Father Bill's/Mainspring, Evelyn House provides a safe place for women and children seeking refuge from domestic violence and homelessness. They currently are providing a home like atmosphere for 16 families in need, some of which are veterans, placed by the VA center. Having to leave one's home and move into a shelter is a traumatic and life changing experience. Evelyn House seeks to help maintain a warm safe environment for families to flourish, while also teaching basic skills through workshops on cooking, cleaning and homebuilding.
Donations of twin sized bedding, sheets, blankets, pillows as well as personal care items like toothpaste, shampoo and feminine care products are all gratefully appreciated. Small donations of other items are gladly accepted also. Donations brought to Trinity will be brought monthly to Evelyn House. As clients transition out of Evelyn House into permanent housing, these bedding and personal items go with them, helping them to start a new home.
Christian Formation
Join us for a variety of Adult Ed programs often a combination of shared food, education and worship. We generally engage in conversation during our fellowship following services. Additionally, we offer periodic off-site museum and cultural experiences to take part in.
Our Children are taught using Godly Play, a wonderful program with an approach to help them to explore their faith through story, to gain religious language and to enhance their spiritual experience though wonder and play. Based on Montessori principles and developed using a spiral curriculum, the Godly Play method serves children through early, middle and late childhood and beyond. Come join us!
Parish Life
Our parish actively engages in the creation and celebration of social events at Trinity, some as fundraisers for the parish, some as fundraisers for outside charitable organizations and many simply for fun, conversation and community engagement. In all our events, we seek to create an atmosphere which encourages getting to know one another and developing relationships with one another. Of particular note are our annual Roast Beef dinner, Italian night and Corned Beef and Cabbage events for Saint Patricks Day.
Choral Evensong Program
Trinity has embarked on the development of a Choral Evensong program, celebrating key saints through the beauty of evening sung worship. Join us for this beautiful event as our church is bathed in candlelight as a large choir of professional singers lead us in worship.
Add Your Heading Text Here
Counseling and Support Services in the area
Counseling & Support Services
Our clergy is always available for private meetings or to visit with those in need.
Whether you are suffering with illness, struggling with faith or simply going through a rough patch we can provide a sympathetic ear and heartfelt Christian advice. We also can offer appropriate referrals to other specialists if additional help is needed. Counseling with a priest is a good first stop on any difficult journey.
People meet with clergy one-on-one for a variety of reasons:
Abuse, Advice on raising children, Confession, Discernment (discerning calls of ordination to the priesthood/diaconate, and vocational calls that involve major life decisions), Education in the Christian faith, End-of-life conversations and preparation, Faith challenges, Family troubles, Help, financial or otherwise, Grief and sorrow, Guilt, Illness, Infertility, Life questions, Marital troubles, Prayer, Pre-marital counseling and more.
Guidance and Retreat
Some special places for Spiritual Direction, Discernment and Retreat
There are many local Episcopal options for spiritual discernment and formation. These include:
Adelynrood (Byfield) A retreat center operated by the Society of the Companions of the Holy Cross, Adelynrood's campus is located 40 miles north of Boston and provides rooms for self-directed retreat, as well as lodging for facilitated conferences and workshops. Visit their website at http://www.adelynrood.org
The Bethany House, the Sisters of St. Anne. Bethany House, located in Arlington, MA is a ministry of hospitality and prayer. Bethany is a place for groups or individuals to explore and deepen their relationship with God. Bethany offers Spiritual Direction, Quiet Days, Refreshment Days and workshops, and retreats for groups and congregations. They also assist in facilitating parish forums, colleague and leadership groups, and also sabbatical consultations. Daily worship with the sisters and Bethany House of Prayer happens during evening Eucharist. Visit their website at bethanyhousearlington.org.
The Society of Saint John the Evangelist (Cambridge and Newbury) SSJE is an Episcopal monastery providing retreat space, along with spiritual direction and educational programming. The monastery provides a beautiful opportunity to participate in worship services following the monastic hours. Visit their website at SSJE.ORG
The Sisters of St. Margaret (Duxbury) The Sisters of St. Margaret, an Episcopal convent offer conference center space at their beautiful Duxbury convent. Visit their website at societyofstmargaret.org.
Our Leadership
The vestry of Trinity Stoughton acts as the legal representative of the parish in all matters pertaining to its corporate property. In addition, Trinity's vestry is a visioning body; working to help define and articulate the mission of the parish and its congregation. Composed of two wardens, a treasurer, clerk and six members elected by the parish at its annual meeting.
Rector: Fr. Harry Walton
Rector's Warden: Adam Dawkins
People's Warden: Deborah Sovinee
Clerk: Lloyd Spiegel
Treasurer: Micki Walls
Assistant Treasurer: Bonnie Hickey
Vestry Members: Dave Holmes, Mike Parker, Paula Porfert, Nancy Rowe, Jackson Stanley, Kevin Wahl